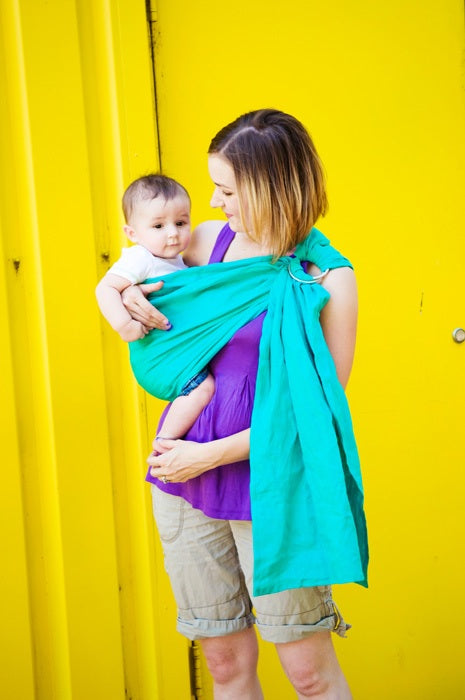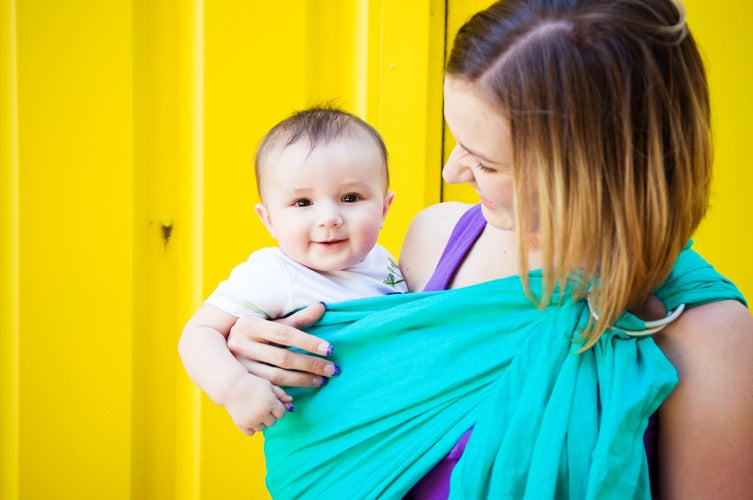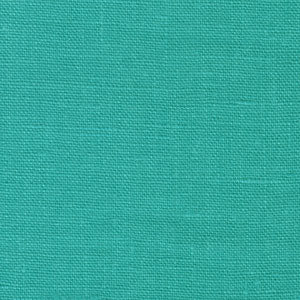 $97.50
$0.00
Comfy Joey Sullivans Bay Sea-Green Linen Ring Sling
As you unzip your tent to enjoy the delightful sight of the sun rising over Sullivans Bay; your little one begins to stir. Good thing you packed your Sea-Green sling! You scoop them up and nestle them in so that you can snuggle as you quietly enjoy the view of the sun reflecting on the beautiful Sea-Green bay water; just like your Sullivans Bay.
Our 100% linen fabric, airy and supportive, though a bit stiff at first, will soften with wash and use. Linen slings are good for newborns or toddlers, and excellent for summer heat.
Care: If your Sullivans Bay is in need of a wash, gently bathe it in the bay water and hang to dry in the breeze.